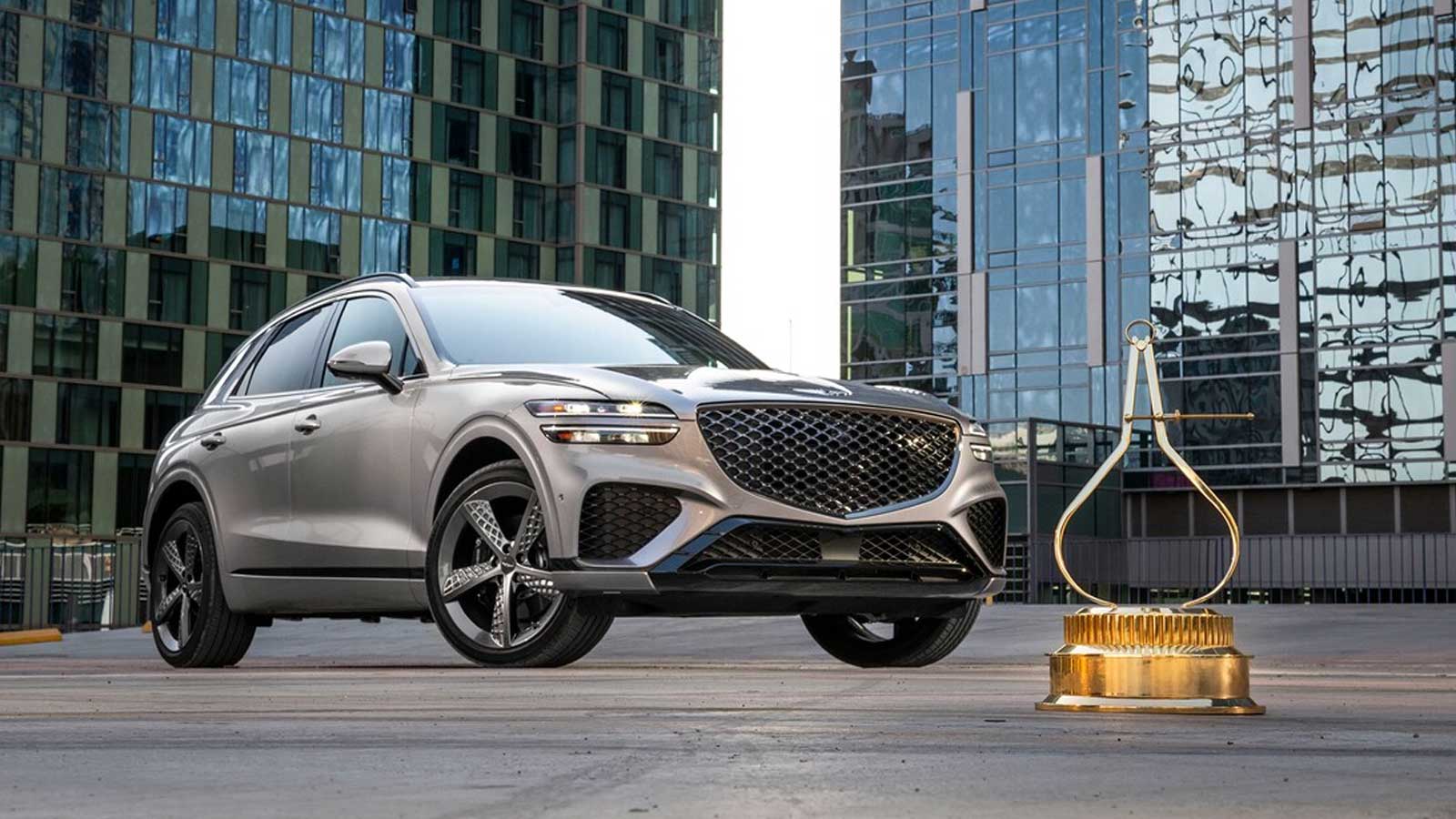 Genesis of Freehold is proud to announce the news of the New 2022 Genesis GV70 has earned high honors from MotorTrend magazine as its 2022 SUV of the Year. The compact luxury SUV class has grown crowded in recent years so it would seem superfluous that the upstart luxury manufacturer would enter the fray with yet another model launch, but much to the delight of autmotive experts and everyday drivers alike, the GV70 has exceeded expectations in every way and shot to the top of the heap in a short order. The GV70's all-around excellence and refreshing style led it to a definitive win in six key judging criteria and put the old guard luxury brands on notice once again.
Advancement in Design
Among its piers, the GV70 is unconventional and and fresh in a field that relies on safe choices and proven design decisions. It's lines give it an aggressive stance and its curves meet at apexes that you don't normally see. The distinctive double dash lines of both the headlamps and tailights, whose negative space echoes the double winged Genesis logo, instantly give passerbys a sense of something completely new. The exgerior design choices collectively combine for a different overall look and feel that speaks directly to the GV70's new approach.
Upon entering the interior cabin, you're met with more of the refreshing decisions that make the GV70 so entralling. "The design brings its own kind of luxury to the equation," Mexico editor Miguel Cortina said. "Genesis isn't trying to copy Europe or America or Japan - the GV70 does its own thing."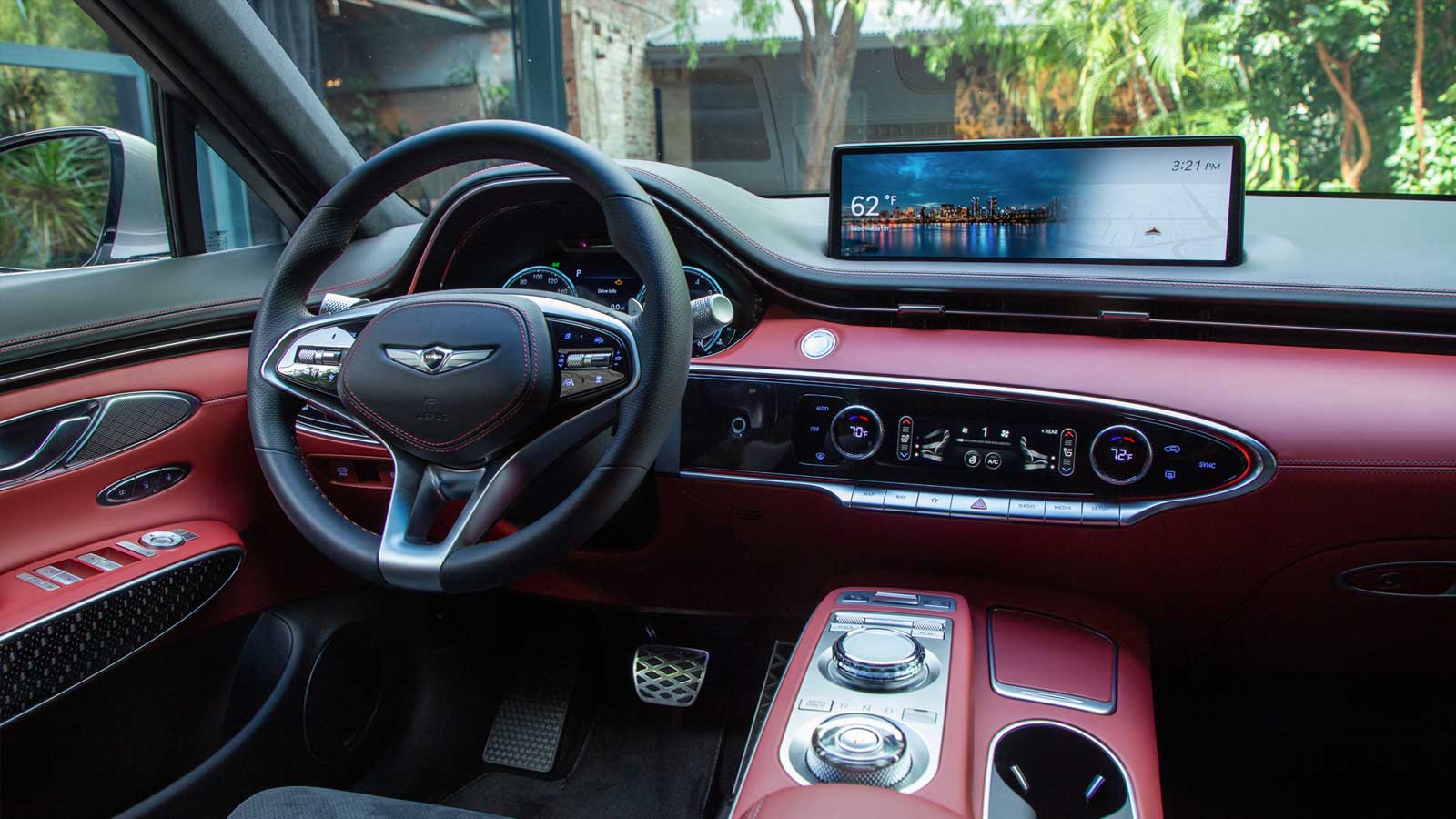 The unique diamond motif that highlights the Genesis front grille and striking wheels is echoed inside on everything from pedals to speaker grilles and front map lights. The dash is a showcase for the ultra-wide 14.5-inch touchscreen that is operated by a rich-feeling rotating disc on the center console and comes standard on every GV70. "The interior punches far above its price and segment," senior editor Greg Fink said. "Every piece inside the vehicle feels high end. The GV70 feels special in all the best ways."
Engineering Excellence
Freehold Genesis drivers will instantly be captured by the GV70's response and handling. "Its chassis is eager to play once the tarmac starts to bend, too," Greg Fink continued. Based on the G70 sport sedan - a previous winner of Car of the Year honors, the GV70 loses none of the prowess and responsiveness in the transition from car to SUV. Performance does not come at the expense of comfort and GV70 excels in both areas. Available with massive 21-inch wheels, the GV70 loses none of its ride quality and its adaptive suspension is precisely tuned to maximize effectiveness in all New Jersey road conditions.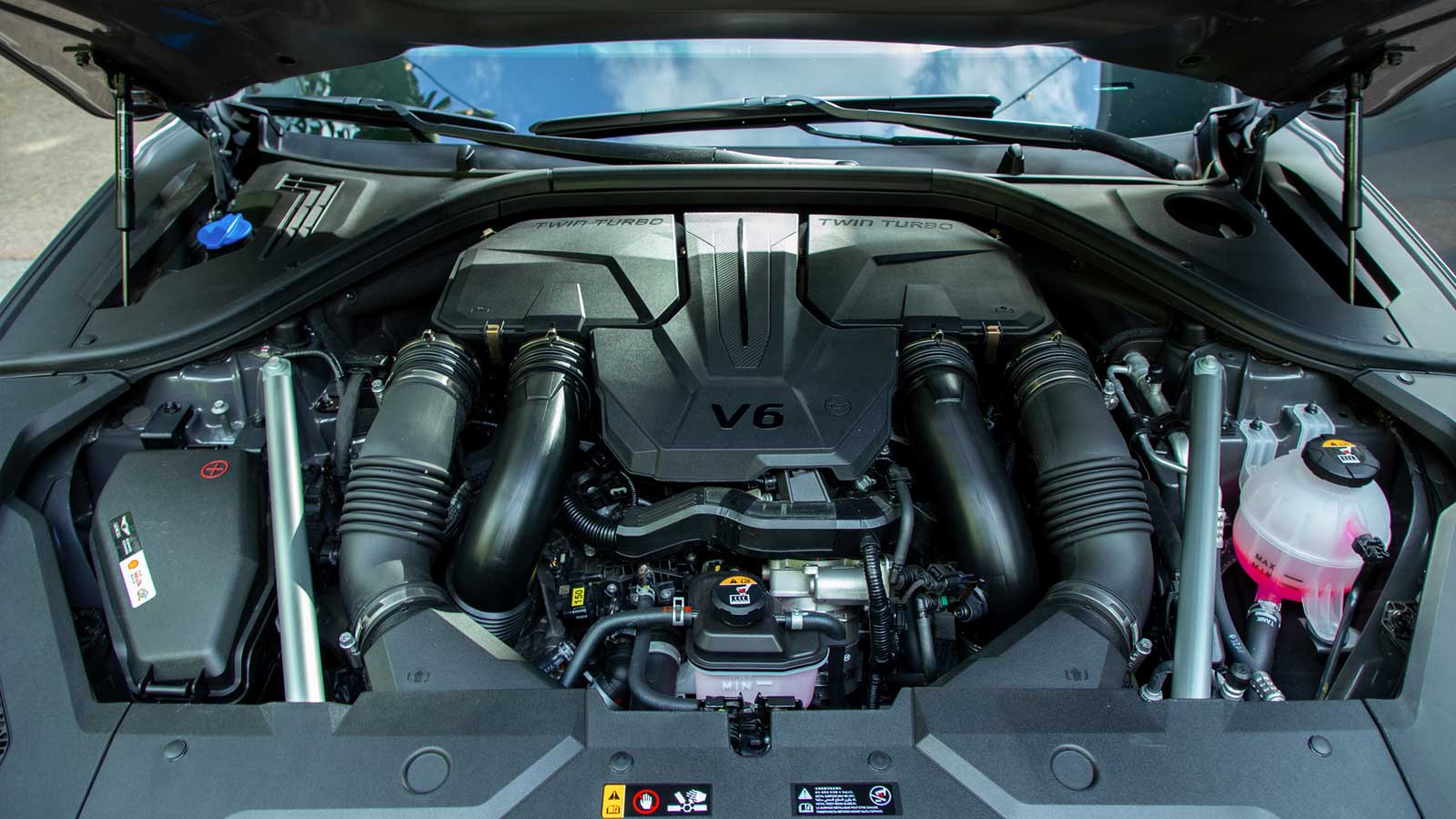 Available with a 2.5T or 3.5T engine, every GV70 comes standard equipped with AWD and an eight-speed automatic transmission. The 2.5-liter turbocharged inline-four produces a robust 300 hp and 311 lb-ft of torque, while the 3.5-liter twin-turbo V-6 delivers 375 hp and 391 lb-ft of torque giving NJ Genesis drivers substantial power and acceleration when you need it.
Performance Of Intended Function
Luxury SUVs have a daunting task to live up to - they need to perform in a variety of ways, be crafted with high-quality materials but not carry an excessive pricetag that excludes many luxury buyers. The Genesis GV70 goes above and beyond in the area of practicality without sacrificing quality.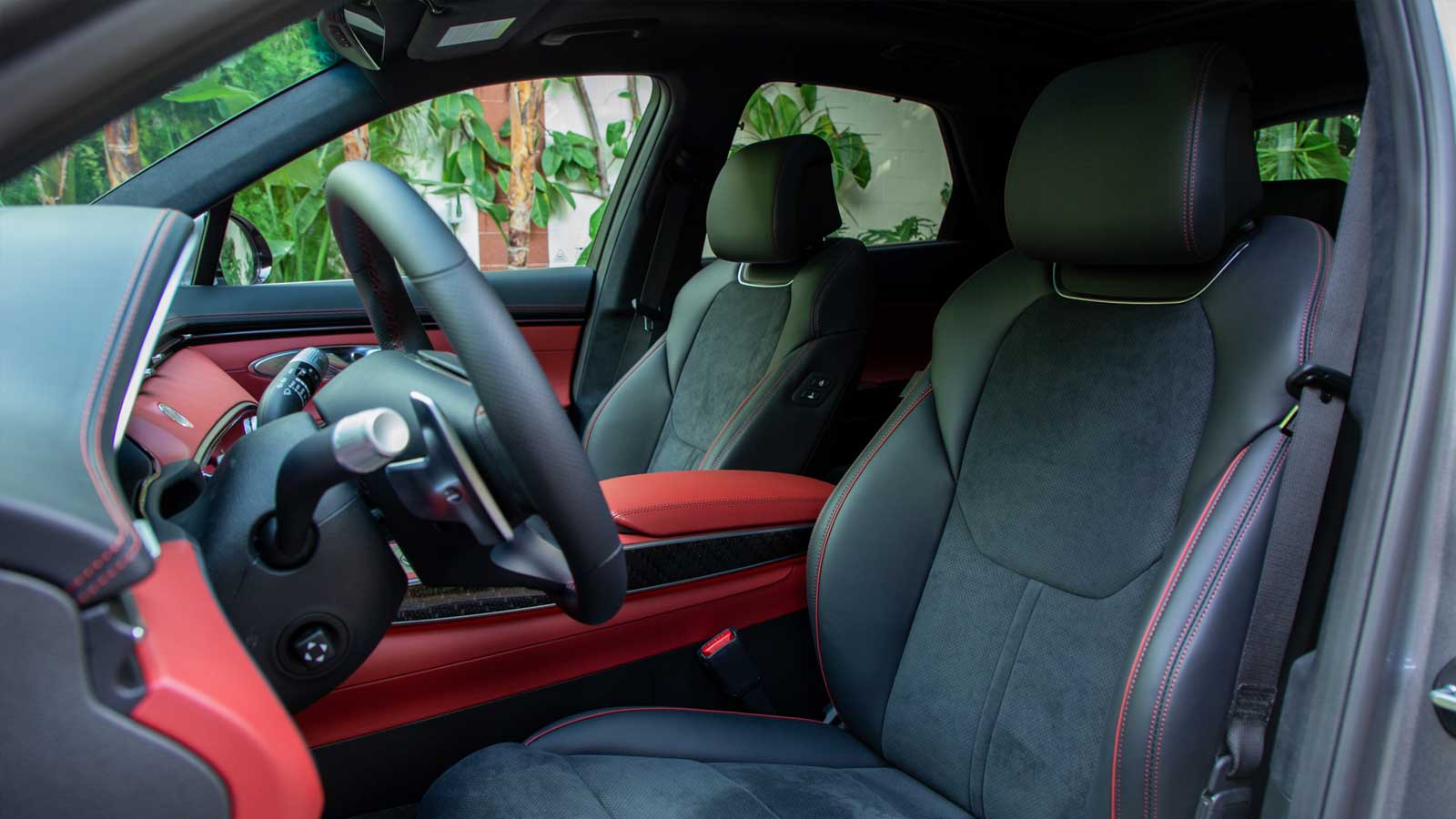 GV70's rear seat passengers enjoy a comfortable clearance well above many other competitors mainly due to its innovative front seat back "carved out" design that expands legroom significantly. Another unique feature is seat position controls on the side of the front passenger backrest that allow the right rear passenger to adjust its position without having to distract the navigator from their appointed tasks.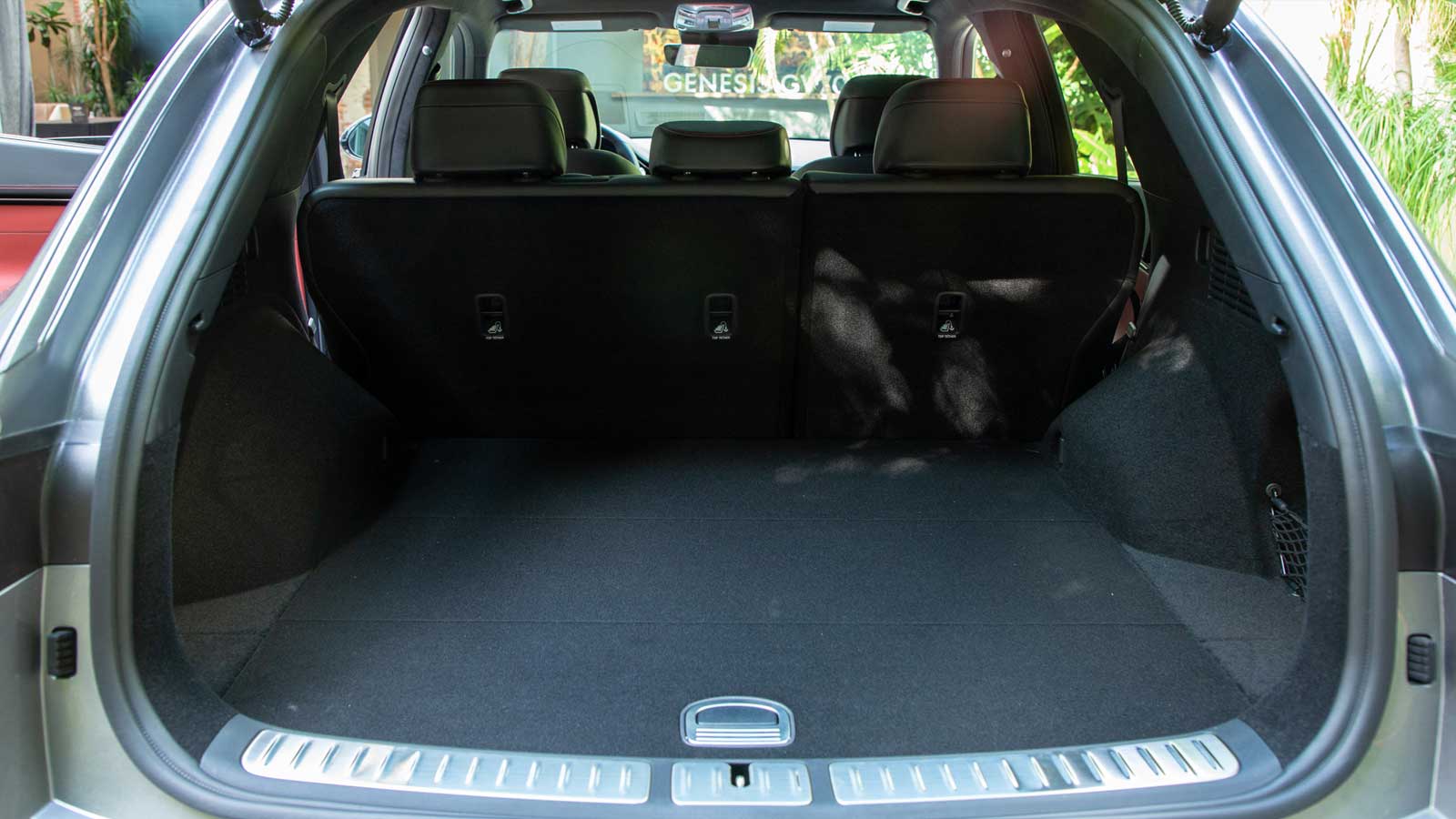 The cargo area of the GV70 boasts clearances that exceed many of the competitor's specs: a 28.9 cubic feet capacity that expands to an impressive 56.9 cubic feet with the second row seats folded down, giving you plenty of space to transport your latest garage sale conquest or big box store purchase with ease.
Value
The hallmark of the Genesis brand's efforts to eclipse the established luxury brands has been to offer more features for your money, and GV70 doesn't ease off that mantra. Each GV70 model comes standard equipped with AWD, adaptive cruise control, lane centering, blind-spot monitoring, and the 14.5-inch touchscreen. Available options include Remote Smart Parking Assist, that guides the GV70 into exceedingly tight parking spaces without the need of a driver being behind its wheel.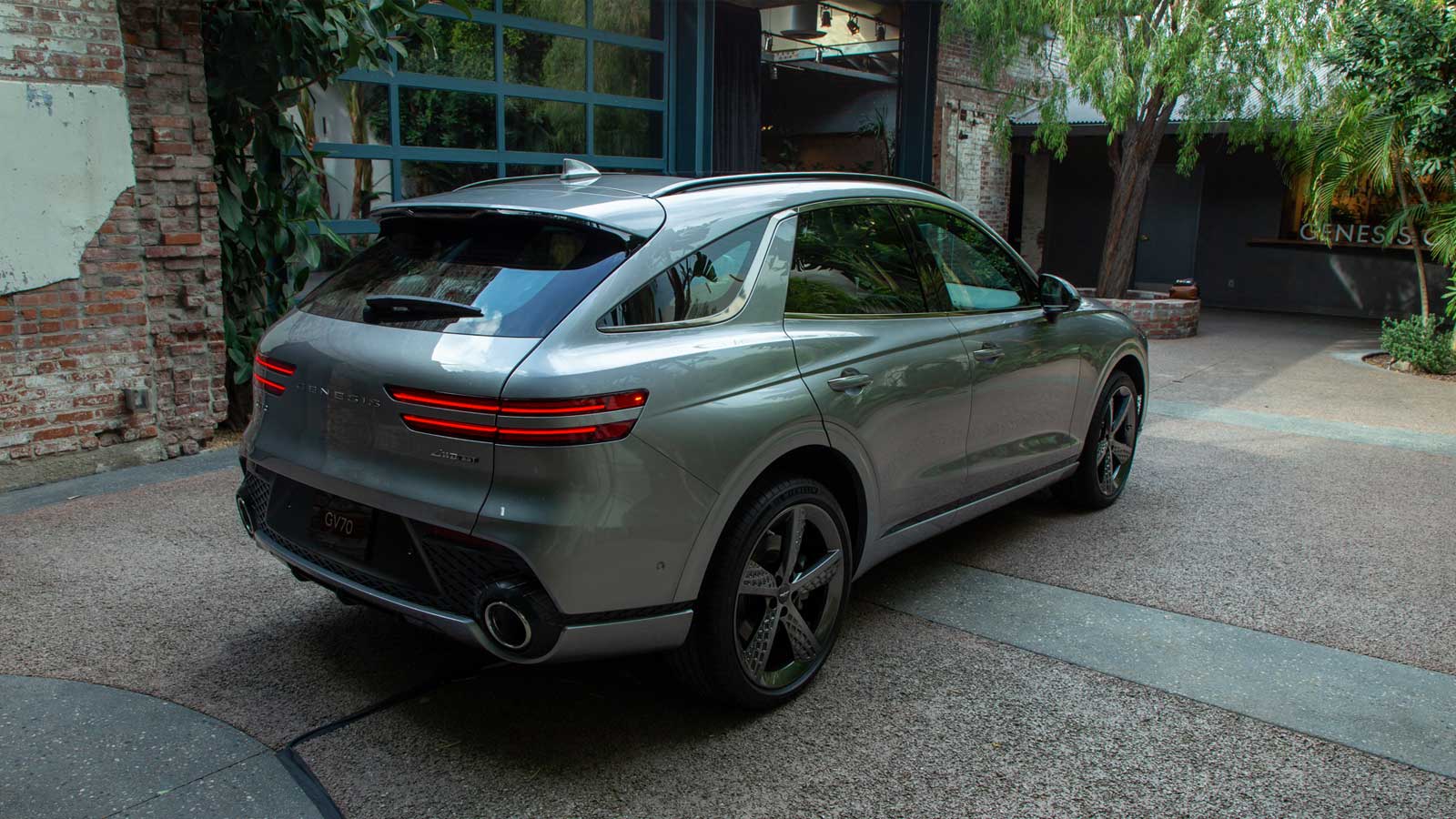 A standard five-year or 60,000-mile basic warranty backs each GV70 model along with the complimentary three years or 36,000 miles maintenance plan. Freehold Genesis drivers also enjoy three years or 36,000 miles of free Service Valet, where Genesis of Freehold Service Professionals retrieve your GV70 when service is needed, perform the work, and then return it to your location. Now that's luxury service! "How does Genesis make money on this vehicle?" asked head of editorial Ed Loh. "At $65,000 loaded, it competes with vehicles that cost $10,000 or $20,000 more." As editorial operations director Mike Floyd said bluntly, "It simply smokes the competition on price and feature set."
Efficiency
The GV70 won SUV of the Year because of its strong performance in each of these judging categories, although efficiency is not as strong as its other attributes. The 2.5T model gets an impressive 22/28 mpg city/highway, basically equaling the Volvo XC60 T5 and Alfa Romeo Stelvio AWD. Its city economy is just 1 mpg fewer than that of the 2022 Audi Q5 and 1 mpg more than the competition from BMW and Mercedes. The 3.5T finished ahead of the Mercedes-AMG GLC43 but behind the BMW X3 M40i. Rumor has it that an electric GV70 is in the works which would compete head-on with the Lexus NX450h+ plug-in hybrid and Tesla Model Y.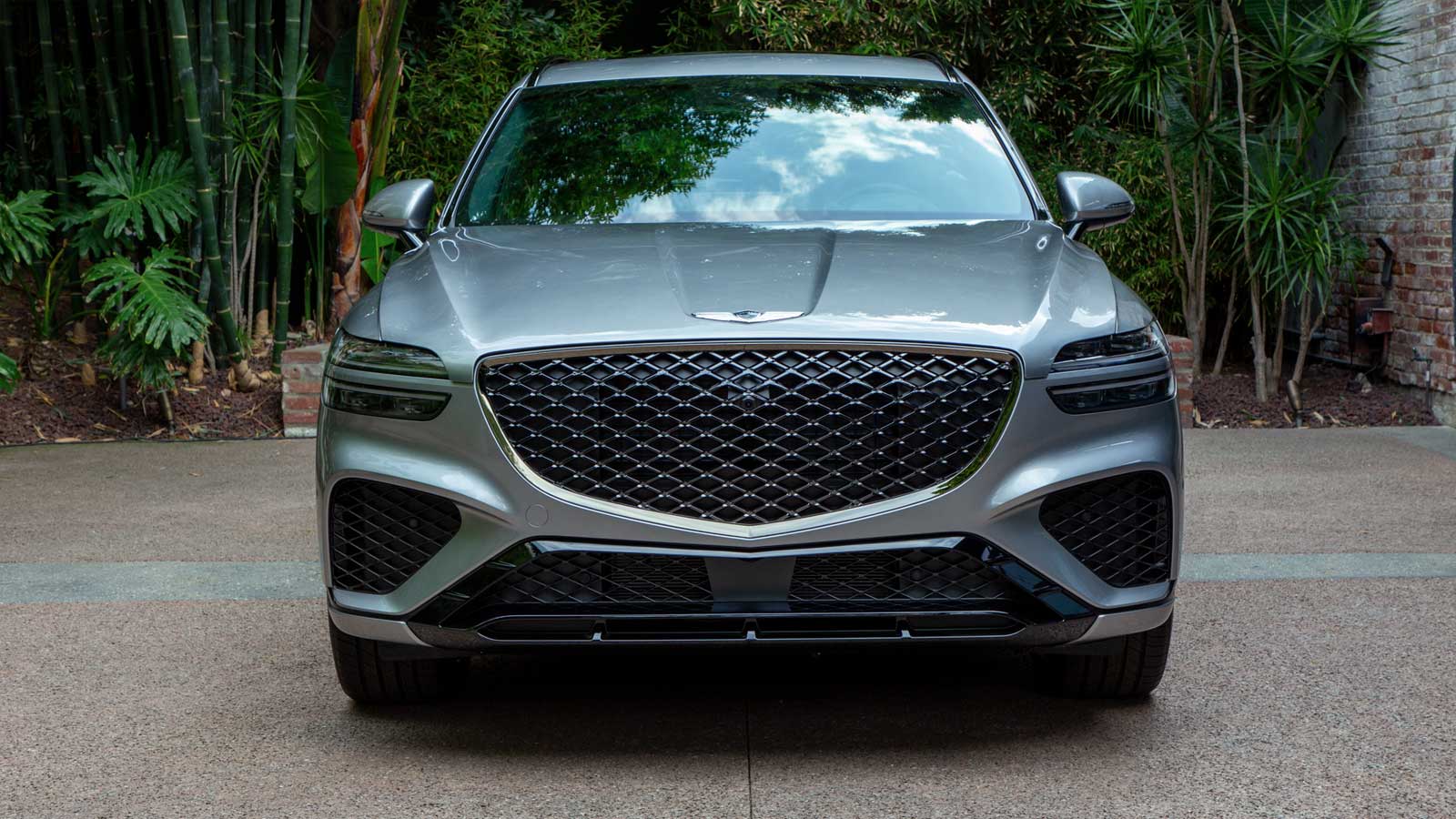 Safety
The Genesis GV70 offers Freehold drivers peace of mind no matter what Jersey roads throw at them. The IIHS rated the GV70 as a Top Safety Pick+, and the NHTSA gave the two Genesis vehicles it's tested so far its top overall rating. Every GV70 includes eight airbags, lane centering, blind-spot monitoring, automatic emergency front and rear braking, adaptive cruise control, a temporary spare tire, hill start assist, high-beam assist, and Safe Exit Assist, which can lessen the chances the driver or passenger will open a door into the path of approaching traffic.
The Best Genesis Yet?
Luxury car buyers often remain within their chosen brand, satisfied with what they have, but the Genesis GV70 beckons drivers with an mind for change. This impressive sport utility is an all-around excellent performer that lacks nothing and delivers in abundance for an affordable price - a rarity among other luxury brands. In a crowded class, the GV70 has risen above its competitors and become the one and only choice for SUV of the Year.